25 November, 2015
AUTOPA Chamfered Top Recycled Plastic Bollard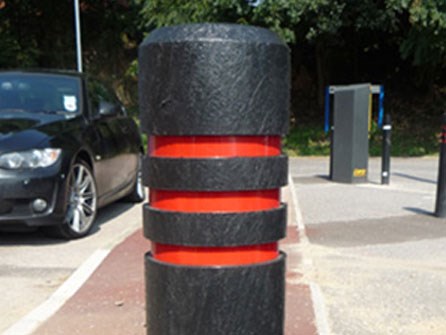 Manufactured from 100% recycled UV resistant plastic, the AUTOPA Chamfered Recycled Plastic Traffic Bollard is designed to be malleable, but very durable, with a high impact strength.
These round bollards come with three red reflective bands as standard, and are perfect for use in any pedestrian or traffic calming area. The plastic body is impervious to the weather, and is unaffected by frost, rot, and rust. Chemically inert, the bollard is vandal, graffiti and combustion resistant.
Supplied black and ragged as standard, removable versions are also available. Reflective tape can be supplied in any one of six colours; black, blue, orange, red, white and yellow (red as standard, please specify other colours at time of order). Highway Standard reflective bands can replace the existing reflective bands. Please ask for more information.