This page contains all documents, including; datasheets, technical specification sheets, CAD and BIM models etc, for products that we currently provide to customers. Some of these documents, such as the aforementioned CAD and BIM models, you will be required to create an account and sign into our website to gain access to them. This is to ensure that the models you have downloaded are kept up to date.
If there is a document you require but cannot see on this page, please contact our office using our email or phone number and we will provide it to you as soon as possible.
Furthermore, if you wish to enquire about a bespoke product, please send us an email with any information along with drawings or other technical documentation and we will try our best to be of assistance to you.
'All AUTOPA Datasheets
| | |
| --- | --- |
| ALL AUTOPA Datasheets (Parking Posts, Plain Bollards, Removable Posts, Retractable Posts) | Download File |
| | Download File |
| ALL AUTOPA Datasheets (Ornamental Bollards, Access Control) | Download File |
| ALL AUTOPA OPEN SPACES Datasheets | Download File |
| ALL VELOPA Datasheets (Cycle Stands, VELOPA Kids) | Download File |
| ALL VELOPA Datasheets (Cycle Compounds, Cycle Lockers, Cycle Racks) | Download File |
| ALL VELOPA Datasheets (Cycle Shelters, Motorcycle Security) | Download File |
'M' Profile Cycle Stand
Allegrini
Anti-Trap Bow Top Fencing Rail
| | |
| --- | --- |
| AUTOPA Open Spaces Anti Trap Bow Top Fencing Rail.pdf | Download File |
Ashby Cycle Stand
Ashton Cycle Shelter
Banbury Cycle Shelter
BC Cycle Ramp
Bedford Cycle Shelter
Bentham Cycle Shelter
Bilton Cycle Stand
Bilton Toastrack Cycle Rack
Birmingham Cycle Stand
Black & Yellow Low Level Protection Rail
| | |
| --- | --- |
| AUTOPA Black & Yellow low level protection rail.pdf | Download File |
Black & Yellow Perimeter Barriers
| | |
| --- | --- |
| AUTOPA Black & Yellow Hooped Barrier 48 Datasheet.pdf | Download File |
| AUTOPA Black & Yellow Hooped Barrier 76 Datasheet.pdf | Download File |
| AUTOPA Black & Yellow Hooped Barrier 90 Datasheet.pdf | Download File |
| AUTOPA Black & Yellow Hooped Barrier 101 Datasheet.pdf | Download File |
| AUTOPA Black & Yellow Hooped Barrier 114 Datasheet.pdf | Download File |
Black and White Bollards
Black and Yellow Bollards
Blackpool Polyurethane Bollard
Bolton Cycle Shelter
Boston Cycle Shelter
Bowerham Cycle Shelter
Bowland Cycle Shelter
Buckby Cycle Stand
Burbage Cycle Stand
Caldecott Range
Cambourne Cycle Shelter
Cambridge Cycle Shelter
Camden Polyurethane Bollard
Canterbury Cycle Shelter
Catthorpe Cycle Stand
City Polyurethane Bollard
Clad Cycle Locker
Clifton Cycle Stand
Column Protectors
Corner Protection Hoop CPH
Cycle Security Rail
Dallington Cycle Stand
DDA100
Delaval Polyurethane Bollard
Diamond Top Bollard
Domed Top Bollard
| | |
| --- | --- |
| AUTOPA Domed Top 60-114 Removable Bollards 1000.pdf | Download File |
| AUTOPA Domed Top Black 60-114 Removable Bollards 1000.pdf | Download File |
| AUTOPA Domed Top Bollard 60-90 Galvanised & Galv Coated.pdf | Download File |
| AUTOPA Domed Top Bollard 101-114 Galvanised & Galv Coated.pdf | Download File |
Door Canopy-AL
Door Guards
Double Stack Cycle Rack
Drayton Range
Duston Cycle Stand
EB100
EB200
EB300
EB300 Plastic Marker Post
EB400
EB400 Plastic Marker Post
Eco Sheffield Cycle Stand
Exeter Polyurethane Bollard
Fin Cycle Stand
Fixed Height Restrictor
Fixed Post 750
| | |
| --- | --- |
| AUTOPA Fixed Post 750mm 48mm-90mm Galvanised with Plastic Cap.pdf | Download File |
Fixed Post 900
| | |
| --- | --- |
| AUTOPA Fixed Post 900mm Galvanised with Plastic Cap.pdf | Download File |
Flared Top Steel Bin
Flat Top Fencing Rail
Fleximarker
Frankton Cycle Stand
GFC 2R
GFC 6R
GFC1500
GFC1700
GFC2000
GFC3000
GFC3500
GFC3700
GFC4000
GFC4500
GFC5000
GFC6000
GFC7000
GFC9000
GFC9000i Illuminated Bollard
| | |
| --- | --- |
| AUTOPA Open Spaces GFC9000i Illuminated Bollard.pdf | Download File |
Haddon Range
Hampton Seating Shelter
Harbledown Cycle Shelter
Harlequin Canopy
Harlestone Cycle Stand
Hexham Polyurethane Bollard
Hillmorton Cycle Stand
Hinged Parking Posts
HVM - Hostile Vehicle Mitigation
Illuminated Sheffield Cycle Stand
Imperial (Stainless)
Junior Sheffield Cycle Stand
Key Locking Perimeter Barriers
| | |
| --- | --- |
| AUTOPA Key Locking Removable Hooped Barrier - 76 Galvanised.pdf | Download File |
| AUTOPA Key Locking Removable Hooped Barrier - 76 Stainless Steel.pdf | Download File |
| AUTOPA Key Locking Removable Hooped Barrier - 90 Galvanised.pdf | Download File |
| AUTOPA Key Locking Removable Hooped Barrier - 90 Stainless Steel.pdf | Download File |
Kids Scooter Rack
Kingsthorpe Cycle Stand
Kirby Cycle Stand
KOLOSS Automatic Rising Arm Barrier
Konus Rubber Bollard
Lamp Post Protector
Lilbourne Cycle Stand
Locking Point For Sheffield Style Cycle Stands
| | |
| --- | --- |
| VELOPA Sheffield Style Cycle Stands With Locking Point.pdf | Download File |
Manchester Polyurethane Bollard
Manual Arm Barrier
Mesh Cycle Locker
Mesh Vertical Cycle Locker
Mesh Vertical Tapered Cycle Locker
Mitre Top
| | |
| --- | --- |
| AUTOPA Mitre Top Galvanised & Black 1000 76mm-139mm.pdf | Download File |
| AUTOPA Mitre Top Galvanised & Black 1000 152mm-193mm.pdf | Download File |
| AUTOPA Mitre Top Galvanised 1000 76mm-139mm.pdf | Download File |
| AUTOPA Mitre Top Galvanised 1000 152mm-193mm.pdf | Download File |
| AUTOPA Mitre Top Removable Galvanised & Black 1000 76mm-193mm.pdf | Download File |
| AUTOPA Mitre Top Removable Galvanised 1000 76mm-193mm.pdf | Download File |
| AUTOPA Mitre Top Removable Stainless 1000 76mm-168mm.pdf | Download File |
| AUTOPA Mitre Top Stainless 900 60mm-168mm.pdf | Download File |
| AUTOPA Mitre Top Stainless 1000 60mm-114mm.pdf | Download File |
| AUTOPA Mitre Top Stainless 1000 129mm-168mm.pdf | Download File |
MM Cycle Locker
Model F Cycle Holder
Model R Cycle Holder
Model R Cycle Rack
Model SR(V) Cycle Holder
Model SU(V) Cycle Holder
Modern Polyethylene Bin
Morpeth Polyurethane Bollard
Motorcycle Locking Loop
Motorcycle Security Barrier
One Way Flow Plate
Parking Block
Pedestrian Guard Rail
Perch Bench
Perimeter Barrier
| | |
| --- | --- |
| AUTOPA Hooped Barrier 48mm Galvanised Bolt Down Datasheet.pdf | Download File |
| AUTOPA Hooped Barrier 48mm Galvanised Bolt Down with Horizontal Rail Datasheet.pdf | Download File |
| AUTOPA Hooped Barrier 48mm Galvanised Concrete In Datasheet.pdf | Download File |
| AUTOPA Hooped Barrier 48mm Galvanised Concrete In with Horizontal Rail Datasheet.pdf | Download File |
| AUTOPA Hooped Barrier 48mm Stainless Steel Bolt Down Datasheet.pdf | Download File |
| AUTOPA Hooped Barrier 48mm Stainless Steel Bolt Down with Horizontal Rail Datasheet.pdf | Download File |
| AUTOPA Hooped Barrier 48mm Stainless Steel Concrete In Datasheet.pdf | Download File |
| AUTOPA Hooped Barrier 48mm Stainless Steel Concrete In with Horizontal Rail Datasheet.pdf | Download File |
| AUTOPA Removable Hooped Barrier 48mm Galvanised Datasheet.pdf | Download File |
| AUTOPA Removable Hooped Barrier 48mm Stainless Steel Datasheet.pdf | Download File |
| AUTOPA Hooped Barrier 60mm Galvanised Bolt Down Datasheet.pdf | Download File |
| AUTOPA Hooped Barrier 60mm Galvanised Bolt Down with Horizontal Rail Datasheet.pdf | Download File |
| AUTOPA Hooped Barrier 60mm Galvanised Concrete In Datasheet.pdf | Download File |
| AUTOPA Hooped Barrier 60mm Galvanised Concrete In with Horizontal Rail Datasheet.pdf | Download File |
| AUTOPA Hooped Barrier 60mm Stainless Bolt Down Datasheet.pdf | Download File |
| AUTOPA Hooped Barrier 60mm Stainless Bolt Down with Horizontal Rail Datasheet.pdf | Download File |
| AUTOPA Hooped Barrier 60mm Stainless Steel Concrete In Datasheet.pdf | Download File |
| AUTOPA Hooped Barrier 60mm Stainless Steel Concrete In with Horizontal Rail Datasheet.pdf | Download File |
| AUTOPA Removable Hooped Barrier 60mm Galvanised Datasheet.pdf | Download File |
| AUTOPA Removable Hooped Barrier 60mm Stainless Steel Datasheet.pdf | Download File |
| AUTOPA Hooped Barrier 76mm Galvanised Bolt Down Datasheet.pdf | Download File |
| AUTOPA Hooped Barrier 76mm Galvanised Bolt Down with Horizontal Rail Datasheet.pdf | Download File |
| AUTOPA Hooped Barrier 76mm Galvanised Concrete In Datasheet.pdf | Download File |
| AUTOPA Hooped Barrier 76mm Galvanised Concrete In with Horizontal Rail Datasheet.pdf | Download File |
| AUTOPA Hooped Barrier 76mm Stainless Bolt Down Datasheet.pdf | Download File |
| AUTOPA Hooped Barrier 76mm Stainless Bolt Down with Horizontal Rail Datasheet.pdf | Download File |
| AUTOPA Hooped Barrier 76mm Stainless Steel Concrete In Datasheet.pdf | Download File |
| AUTOPA Hooped Barrier 76mm Stainless Steel Concrete In with Horizontal Rail Datasheet.pdf | Download File |
| AUTOPA Removable Hooped Barrier 76mm Galvanised Datasheet.pdf | Download File |
| AUTOPA Removable Hooped Barrier 76mm Stainless Steel Datasheet.pdf | Download File |
| AUTOPA Hooped Barrier 90mm Galvanised Bolt Down Datasheet.pdf | Download File |
| AUTOPA Hooped Barrier 90mm Galvanised Bolt Down with Horizontal Rail Datasheet.pdf | Download File |
| AUTOPA Hooped Barrier 90mm Galvanised Concrete In Datasheet.pdf | Download File |
| AUTOPA Hooped Barrier 90mm Galvanised Concrete In with Horizontal Rail Datasheet.pdf | Download File |
| AUTOPA Hooped Barrier 90mm Stainless Bolt Down Datasheet.pdf | Download File |
| AUTOPA Hooped Barrier 90mm Stainless Steel Concrete In Datasheet.pdf | Download File |
| AUTOPA Hooped Barrier 90mm Stainless Bolt Down with Horizontal Rail Datasheet.pdf | Download File |
| AUTOPA Removable Hooped Barrier 90mm Galvanised Datasheet.pdf | Download File |
| AUTOPA Hooped Barrier 90mm Stainless Steel Concrete In with Horizontal Rail Datasheet.pdf | Download File |
| AUTOPA Removable Hooped Barrier 90mm Stainless Steel Datasheet.pdf | Download File |
| AUTOPA Hooped Barrier 101mm Galvanised Bolt Down Datasheet.pdf | Download File |
| AUTOPA Hooped Barrier 101mm Galvanised Concrete In Datasheet.pdf | Download File |
| AUTOPA Hooped Barrier 114mm Galvanised Bolt Down Datasheet.pdf | Download File |
| AUTOPA Hooped Barrier 114mm Galvanised Concrete In Datasheet.pdf | Download File |
Plain Round Bollards
| | |
| --- | --- |
| AUTOPA Fixed Bollard 750mm 60mm - 193mm Galv & Yellow Bolt Down.pdf | Download File |
| AUTOPA Fixed Bollard 750mm 60mm - 193mm Galv & Yellow Concrete In.pdf | Download File |
| AUTOPA Fixed Bollard 750mm 60mm - 193mm Galv Bolt Down.pdf | Download File |
| AUTOPA Fixed Bollard 750mm 60mm - 193mm Galv Concrete In.pdf | Download File |
| AUTOPA Fixed Bollard 900mm 60mm - 193mm Galv & Yellow Bolt Down.pdf | Download File |
| AUTOPA Fixed Bollard 900mm 60mm - 193mm Galv & Yellow Concrete In.pdf | Download File |
| AUTOPA Fixed Bollard 900mm 60mm - 193mm Galv Concrete In.pdf | Download File |
| AUTOPA Fixed Bollard 900mm 60mm -193mm Galv Bolt Down.pdf | Download File |
| AUTOPA Plain Round Bollard 750 Black & White.pdf | Download File |
| AUTOPA Plain Round Bollard 900 Black & White.pdf | Download File |
| AUTOPA Plain Round Bollard 1000 60mm-219mm Galv & Yellow Bolt Down.pdf | Download File |
| AUTOPA Plain Round Bollard 1000 60mm-219mm Galv & Yellow Concrete In.pdf | Download File |
| AUTOPA Plain Round Bollard 1000 60mm-219mm Galv Bolt Down.pdf | Download File |
| AUTOPA Plain Round Bollard 1000 60mm-219mm Galv Concrete In.pdf | Download File |
| AUTOPA Plain Round Bollard 1000 Black & White.pdf | Download File |
| AUTOPA Plain Round Bollard 1000 Galvanised 244mm-406mm.pdf | Download File |
| AUTOPA Plain Round Bollard 1000 Yellow & Red.pdf | Download File |
| AUTOPA Plain Round Bollard 1200 76mm-219mm Galv & Yellow Bolt Down.pdf | Download File |
| AUTOPA Plain Round Bollard 1200 76mm-219mm Galv & Yellow Concrete In.pdf | Download File |
| AUTOPA Plain Round Bollard 1200 76mm-219mm Galv Bolt Down.pdf | Download File |
| AUTOPA Plain Round Bollard 1200 76mm-219mm Galv Concrete In.pdf | Download File |
| AUTOPA Plain Round Bollard 1200 Yellow & Red.pdf | Download File |
| AUTOPA Plain Round Bollard 1500 114mm - 219mm Galv Bolt Down.pdf | Download File |
| AUTOPA Plain Round Bollard 1500 114mm - 219mm Galv Concrete In.pdf | Download File |
| AUTOPA Plain Round Bollard 1500 114mm-219mm Galv & Yellow Bolt Down.pdf | Download File |
| AUTOPA Plain Round Bollard 1500 114mm-219mm Galv & Yellow Concrete In.pdf | Download File |
| AUTOPA Fixed Bollard 750mm 48mm - 204mm Stainless Steel Bolt Down.pdf | Download File |
| AUTOPA Fixed Bollard 750mm 48mm - 204mm Stainless Steel Concrete In.pdf | Download File |
| AUTOPA Fixed Bollard 900mm 48mm - 204mm Stainless Steel Bolt Down.pdf | Download File |
| AUTOPA Fixed Bollard 900mm 48mm - 204mm Stainless Steel Concrete In.pdf | Download File |
| AUTOPA Plain Round Bollard 1000 Stainless 48mm-204mm Bolt Down.pdf | Download File |
| AUTOPA Plain Round Bollard 1000 Stainless 48mm-204mm Concrete In.pdf | Download File |
| AUTOPA Plain Round Bollard 1200 Stainless.pdf | Download File |
| AUTOPA Plain Round Bollard 1500 Stainless.pdf | Download File |
Plain Square Bollards
| | |
| --- | --- |
| AUTOPA Fixed Bollard Square 750mm 50-150mm Galv Bolt Down.pdf | Download File |
| AUTOPA Fixed Bollard Square 750mm 50-150mm Galv Concrete In.pdf | Download File |
| AUTOPA Fixed Bollard Square 750mm 50-150mm Yellow Bolt Down.pdf | Download File |
| AUTOPA Fixed Bollard Square 750mm 50-150mm Yellow Concrete In.pdf | Download File |
| AUTOPA Fixed Bollard Square 900mm 50mm - 150mm Galv Bolt Down.pdf | Download File |
| AUTOPA Fixed Bollard Square 900mm 50mm - 150mm Galv Concrete In.pdf | Download File |
| AUTOPA Fixed Bollard Square 900mm 50mm - 150mm Yellow Bolt Down.pdf | Download File |
| AUTOPA Fixed Bollard Square 900mm 50mm - 150mm Yellow Concrete In.pdf | Download File |
| AUTOPA Fixed Bollard Square 1000mm 50mm - 150mm Galv Bolt Down.pdf | Download File |
| AUTOPA Fixed Bollard Square 1000mm 50mm - 150mm Galv Concrete In.pdf | Download File |
| AUTOPA Fixed Bollard Square 1000mm 50mm - 150mm Yellow Bolt Down.pdf | Download File |
| AUTOPA Fixed Bollard Square 1000mm 50mm - 150mm Yellow Concrete In.pdf | Download File |
| AUTOPA Plain Square Bollard 750 Black White 50mm-150mm.pdf | Download File |
| AUTOPA Plain Square Bollard 900 Black White 50mm-150mm.pdf | Download File |
| AUTOPA Plain Square Bollard 1000 Black White 50mm-150mm.pdf | Download File |
Redroute Polyurethane Bollard
Removable Bollard 1000
Removable Bollard 750
Removable Bollard 900
RetractaPost
RetractaPost GL
RGP (Removable Ground Post)
Rocheberie Range
Rockingham Range
Round Steel Bin
RPP (Removable Parking Post)
RSP (Removable Security Post)
Rugby Cycle Stand
Semi-Vertical Cycle Rack
Sheffield Cycle Stand
Sheffield Toastrack Cycle Rack
| | |
| --- | --- |
| VELOPA Sheffield Cycle Toastrack Galvanised.pdf | Download File |
| VELOPA Sheffield Cycle Toastrack Galvanised and Coated.pdf | Download File |
| VELOPA Sheffield Cycle Toastrack Stainless Steel.pdf | Download File |
Sign Post 2000mm Above Ground
Sign Post 2500mm Above Ground
Smoking Shelters
Speed Ramp
Sprung Boundary Post
Square Removable Post
| | |
| --- | --- |
| AUTOPA Square Removable Bollard 750mm 50mm-80mm.pdf | Download File |
| AUTOPA Square Removable Bollard 750mm 90mm-150mm.pdf | Download File |
| AUTOPA Square Removable Bollard 750mm 50mm-150mm Black-White.pdf | Download File |
| AUTOPA Square Removable Bollard 900mm 50mm-80mm.pdf | Download File |
| AUTOPA Square Removable Bollard 900mm 90mm-150mm.pdf | Download File |
| AUTOPA Square Removable Bollard 900mm 50mm-150mm Black-White.pdf | Download File |
| AUTOPA Square Removable Bollard 1000mm 50mm-80mm.pdf | Download File |
| AUTOPA Square Removable Bollard 1000mm 70mm-150mm Black-White.pdf | Download File |
| AUTOPA Square Removable Bollard 1000mm 90mm-150mm.pdf | Download File |
Square Steel Bin
Stainless Steel Illuminated Bollard
Standard Bow Top Fencing Rail
Stealth Parking Post
Stepped Bollard
Stratford Cycle Shelter
Swing Gate
Swing Height Restrictor
T20 Heritage Cycle Shelter
Traditional Polyethylene Bin
| | |
| --- | --- |
| AUTOPA Open Spaces Traditional Polyethylene Bin.pdf | Download File |
Transport Cycle Stand
Tree Grilles
Trinity Stainless Fixed Post
Triton
Triton Range
Trolley Protection Rail
Trolley Rail
Trolley Shelter
Type A Cycle Rack
Type B Cycle Rack
Type C Cycle Rack
Type D Cycle Rack
Type E Cycle Rack
Type G Cycle Rack
Type H Cycle Rack
Universal Rubber Bollard
Vertical Cycle Holder
Vertical Cycle Rack
Waiting Shelters
Walkways
Wall Mounted Sheffield Cycle Stand
Warehouse Rail Column Protector
Wheel Guide
Wimbledon Seating Shelter
Badby Cycle Shelter
Binley Cycle Shelter
Caxton Cycle Shelter
Denham Cycle Shelter
Dodford Cycle Shelter
Leyton Cycle Shelter
Newton Cycle Shelter
Shelton Cycle Shelter
Stanton Cycle Shelter
Tatham Cycle Shelter
Watford Cycle Shelter
Welton Cycle Shelter
Wilson Cycle Shelter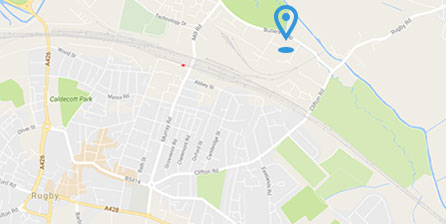 Our Location
Cottage Leap
Rugby
Warwickshire
CV21 3XP