Privacy Policy
This privacy policy sets out how Autopa Limited uses and protects any information that you provide when you either use this website or communicate with AUTOPA by any means. 
Autopa Limited has always been, and always will be committed to ensuring that your privacy is protected. 
If you have given your consent for us to obtain certain information by which you can be identified, then you can be assured that it will only be used in accordance with this Privacy Statement, in compliance with the Data Protection Act 1998 and the General Data Protection Regulation that came into force on 25th May 2018. 
Autopa Limited may change this policy from time to time by updating this page. You should check this page from time to time to ensure that you are happy with any changes.
Our legal basis for handling your personal data
In order to meet our 'Contractual Obligations' we are required to hold the following information:
Company name and trading address

Contact name and titles

Contact phone numbers

Contact email addresses

Bank details where applicable to accounting purposes
In some circumstances we will use our 'Legitimate Interests' to process your personal data.  This data will only be processed by gaining your consent by either:
Newsletter subscription via our website

List of contacts, provided by Barbour-ABI, which have given their consent to have their personal details passed on to 3rd Parties
How is your personal data collected?
We use different methods to collect data from and about you including through:
Direct interactions
You may give us your Identity, Contact and Financial Data by filling in forms or by corresponding with us by post, phone*, or email.
This is collected when you:
Request a quote or place an order for our products / services

Request marketing communications be sent to you by completing the newsletter subscription form on our website.
* Telephone calls are recorded for quality and monitoring purposes, and where necessary to provide evidence of a business transaction.
Website (Cookies)
We use traffic log cookies to identify which pages are being used. This helps us analyse data about web page traffic and improve our website in order to tailor it to customer needs.
This data is collected anonymously and is used for statistical analysis purposes only.
Overall, cookies help us provide you with a better website, by enabling us to monitor which pages you find useful and which you do not. A cookie in no way gives us access to your computer or any information about you, other than the data you choose to share with us. You can choose to accept or decline cookies. Most web browsers automatically accept cookies, but you can usually modify your browser setting to decline cookies if you prefer. This may prevent you from taking full advantage of the website.
The table below lists the cookies we collect and what information they store. 
COOKIE name

COOKIE Description

_umta

This cookie is used to identify unique visitors.  It expires after 2 years from the date it was last refreshed.  Every time a new hit is sent to Google Analytics, the cookie is refreshed.

_umtb

This cookie is used to identify a web session and to store information about the session.  Google Analytics end the web session when this cookie has expired.  It expires after 30 minutes from the date it was last refreshed.

_utmc

The cookie is not used any more but is still set on a user's hard disk for interoperability with urchin.js.  Historically this cookie worked along with _utmb cookie to identify a web session.

_utmt

This cookie is used to throttle the request rate.  It expires after 10 minutes.

_utmz

This cookie is used by Google Analytics to store campaign information.  It expires after 6 months from the date it was last refreshed.

Analytics (Google) – ga.js

These cookies are used to collect information about how visitors use our website. We use the information to compile reports and to help us improve the website. The cookies collect information in an anonymous form, including the number of visitors to the website, where visitors have come to the website from and the pages they visited.
Read Google's overview of privacy and safeguarding data
 How do I change my cookie settings?
Most web browsers allow some control of most cookies through the browser settings. To find out more about cookies, including how to see what cookies have been set and how to manage and delete them, visit www.aboutcookies.org.uk
To opt out of being tracked by Google Analytics across all websites visit http://tools.google.com/dlpage/gaoptout
Third parties or publicly available sources
We may receive personal data about you from various third parties and public sources as listed below: 
Technical Data from Google Analytics – to collect standard internet log information about the details of visitor behaviour patterns

Company Financial Data from providers of Credit Checking services

Identity and Contact Data from publicly available sources such as Companies House

Identity and Contact Data from publicly available sources such as LinkedIn, Twitter and search engine search results

Identity and Contact Data from Barbour-ABI who provide companies like AUTOPA with details of industry professionals who have given their consent to have their details passed on as part of their project reports for their clients.
What we do with the information we collect
We require this information for the following reasons: 
To fulfill our 'Contractual Obligations'

To understand your needs and provide you with a better service

To improve our products and services

To improve our website and the information held on it

If you have chosen to subscribe to our Newsletter then we may periodically send promotional emails about new products, special offers or other information which we think you may find interesting using the email address which you have provided.
Security
We are committed to ensuring that your information is secure. In order to prevent unauthorised access or disclosure, we have put in place suitable physical, electronic and managerial procedures to safeguard and secure the information we collect.
Links to other websites
Our website may contain links to other websites of interest. However, once you have used these links to leave our site, you should note that we do not have any control over that other website. Therefore, we cannot be responsible for the protection and privacy of any information which you provide whilst visiting such sites and such sites are not governed by this privacy statement. You should exercise caution and look at the privacy statement applicable to the website in question.
Controlling your personal information
Your information will only be used for legitimate business purposes and to fulfill contractual obligations. We will not pass your information to other parties unless it is required to fulfill contracted works.  All data disclosures will only be relevant to the particular requirements of the contracted works.  This information will be handled in accordance with the guidelines of the GDPR and again will only be relevant to the requirements of providing our goods / services.
 
We will not sell, distribute or lease your personal information to third parties unless we have your permission, are required by law to do so or to fulfill contractual obligations.
 
We will hold the digital and physical files on record for as long as required by the relevant contracts or as required by law.  This digital data is stored on secure servers and the physical copies in an on-site archive store.  Both of these can only be accessed by members of staff that require it as data processors.
You may choose to restrict the collection or use of your personal information in the following ways:
If you have previously agreed to us using your personal information for direct marketing purposes, you may change your mind at any time by either:
Clicking on the 'Unsubscribe' link at the bottom of the marketing e-mail you have received

emailing us at marketing@autopa.co.uk

writing to us using our business address (see contact details section)
We will not sell, distribute or lease your personal information to third parties unless we have your permission or are required by law to do so.
You may request details of personal information which we hold about you at any time, if you would like a copy of the information held on you please use one of the contact methods below to submit your request.
Although you have the right to make a complaint at any time to the Information Commissioners' Office (ICO – www.ico.org.uk) who are the UK's authority for data protection issues, we would like the opportunity to deal with your concerns, correct any incorrect or incomplete data before you approach the ICO.
Contact Details
Registered Name & Address:
AUTOPA Limited
Cottage Leap
Warwickshire
Rugby
CV21 3XP
Telephone: +44 (0)1788 550 556
E-mail: info@autopa.co.uk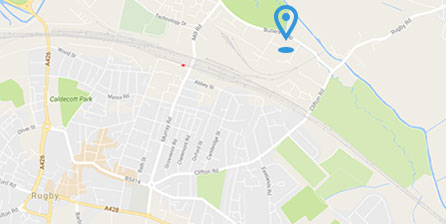 Our Location
Cottage Leap
Rugby
Warwickshire
CV21 3XP